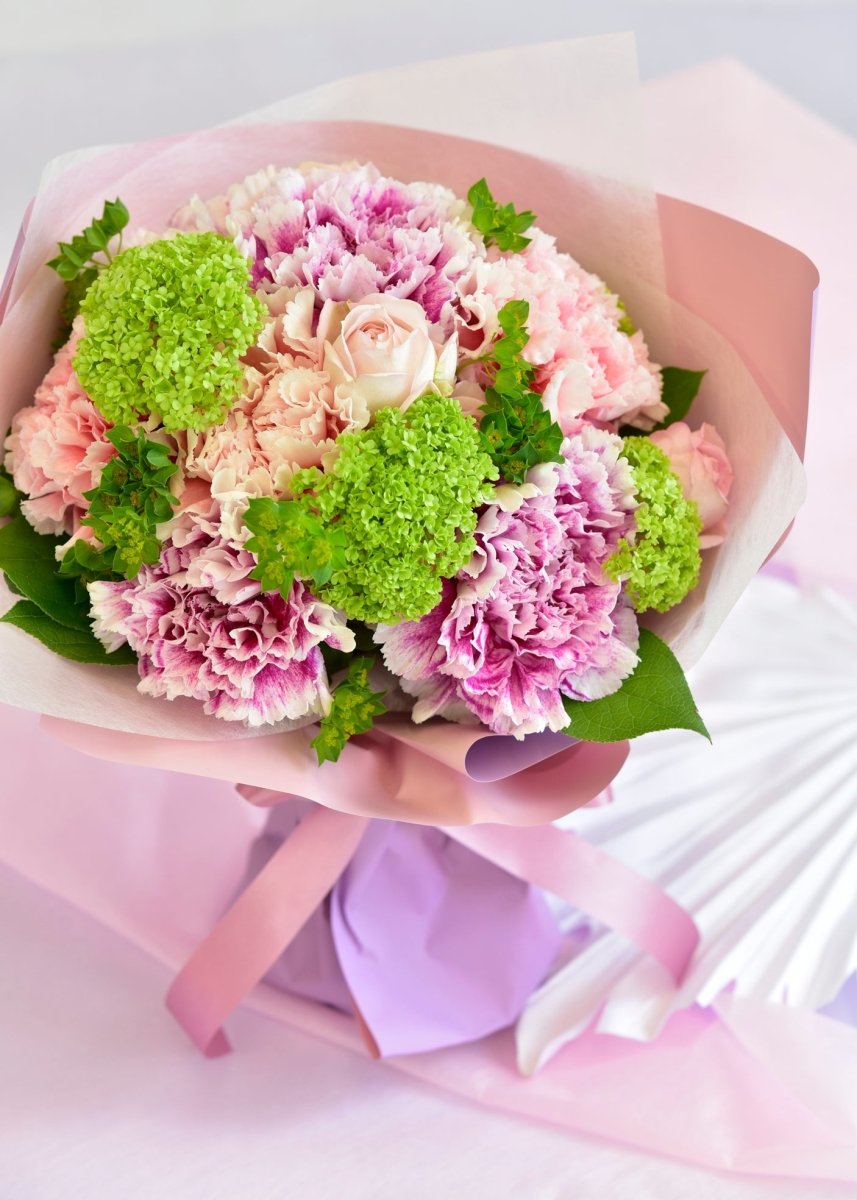 Twenty-four solar terms flower decoration - Seimei grain rain -
April 's flower news wrapped in the cheerfulness of spring. The year is divided into twenty-four seasons, and the twenty-four solar terms incorporate the changes of the four seasons. This month is the season of "Qing Ming" and "Grain Rain". How about incorporating the scenery of flowers into your life as the seasons change?
Seimei "The season when everything looks fresh and clean"
Carnations are recommended for this season. When various breeds are circulating for Mother's Day. At Nagoya Engei, we are waiting for you with a wide variety of varieties. You might find carnations with colors that you don't usually see.
Bouquet ¥ 4,400 ( tax included)

<Carnation, rose, viburnum, lemon leaf>
Kokuu "The season when vermicelli moistens the grain"
Wetland colors are recommended for this time of year when the humidity rises moderately. The white color of the wetland-loving nature makes you feel moisturized. Enough presence even with one wheel. Why don't you decorate it simply by adding greens?
Bouquet ¥ 3,850 ( tax included )

<Color, New Cylan>
Currently, with the expansion of the base corner on the 1st floor, we have a rich lineup of vases that can be selected from a single vase. In addition, the online shop is also developing seasonal arrangements for each of the twenty-four solar terms. How about enjoying seasonal flower decorations with the beginning of a new life this month?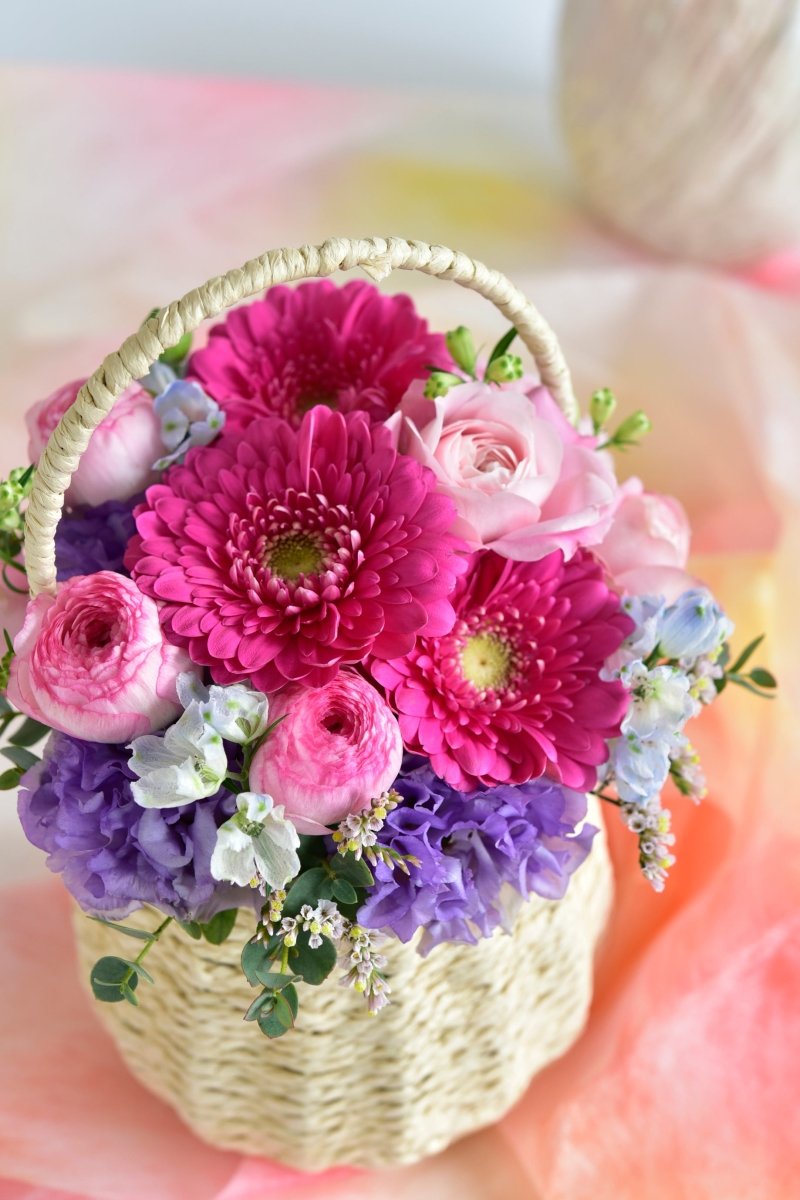 今月の花かがみ
Flowers that decorate the gate
It's getting warmer little by little, and spring is approaching. March is the season for departures such as graduation and retirement. Would you like to deliver a bouquet and arrangement that matc...
Read more