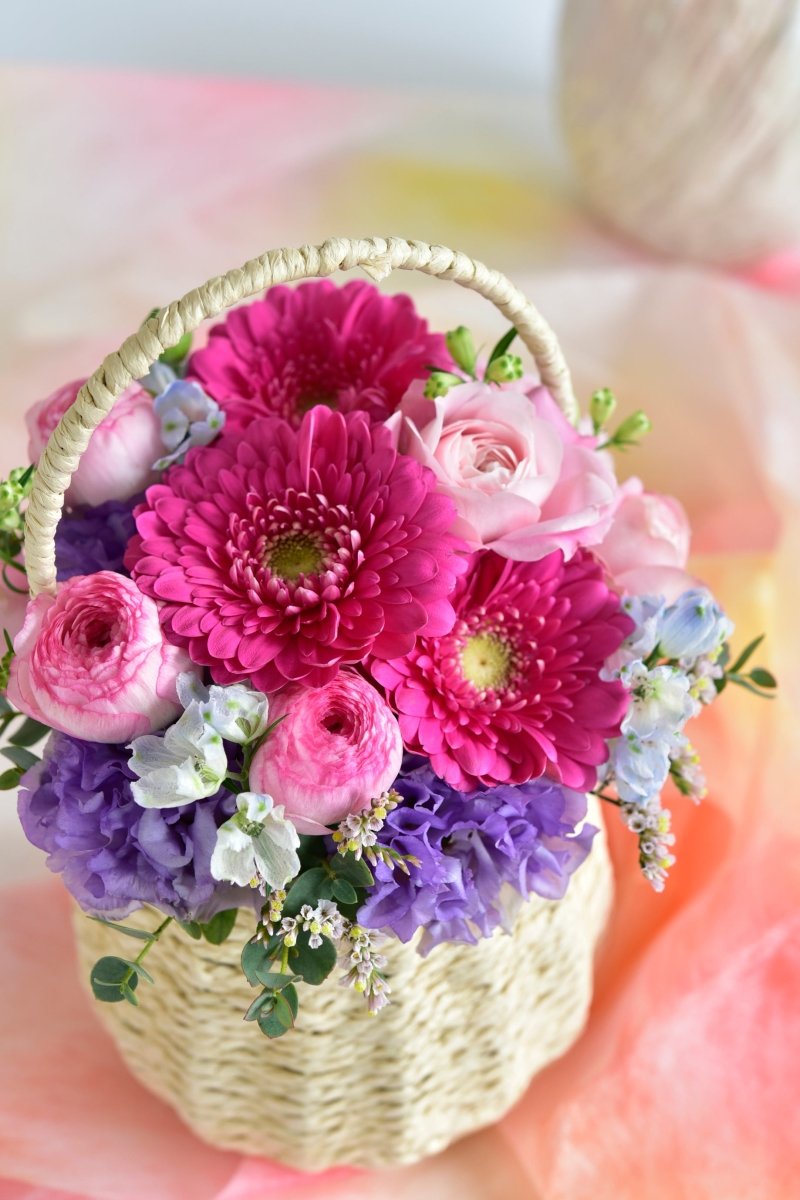 Flowers that decorate the gate
It's getting warmer little by little, and spring is approaching. March is the season for departures such as graduation and retirement. Would you like to deliver a bouquet and arrangement that matches the scene of such a farewell?
During the period from February 25 , 2023 to March 31 , 2023, if you order a farewell bouquet or arrangement at the online shop , you will receive a 10 % OFF coupon that can be used at the online shop until March 31 , 2024 by e-mail. We are distributing Please take this opportunity to place an order at our online shop.
Arrangement recommended as a gift for graduation celebrations and retirement celebrations. Gerbera has a positive flower language such as "hope" and "progress", so it's a perfect flower to color the beginning.
Please choose the perfect flower while thinking of the face of the important person who took care of you!