Fascinated foliage plants that I want you to see and know
The season of houseplants has arrived! Houseplants that enjoy greenery begin to grow in May , when the temperature in the morning and evening stabilizes .
This foliage staff is dangerous! Introducing the green.
Dracaena
Concinne Kunti
Variety of Dracaena concinne tricolor. By nature, the leaves of Concinnae face straight up. It is a very cute and rare breed whose leaves curl naturally. There is almost no distribution, and it is the first time even the staff have seen the actual product. It has an interesting appearance and impact, and is a foliage plant that you should definitely see.
Schefflera Genine
Schefflera is one of the easiest houseplants to grow. There are many varieties with different leaf shapes and colors. Jenine with bright yellow spots. Small leaves are cute and popular. It is a type that grows large, but it is also possible to manage it compactly in a tabletop size. Recently, there are many stocks that are small in size, but have good branches and strong trunks, and each pot has a different look.
Aphelandra Silver Cloud
Aphelandra is also known as zebra plants because of its beautiful white veins and the striped pattern on its leaves. Silver Cloud is a rare cultivar with silvery leaves. At first glance, the design of the leaves looks like an artificial one, and it is a recommended bowl that catches the eye even among silver foliage plants.
Homaromena
Wallisy camouflage
As the name suggests, this variety is characterized by camouflage leaf patterns. There are many varieties of Homaromena, but varieties with patterns on the leaves are rare, and this camouflage pattern is also popular. The leaves have a matte texture and are combined with a camouflage pattern, making this a very attractive pot. The tabletop size makes it easy to decorate, which is also a recommended point.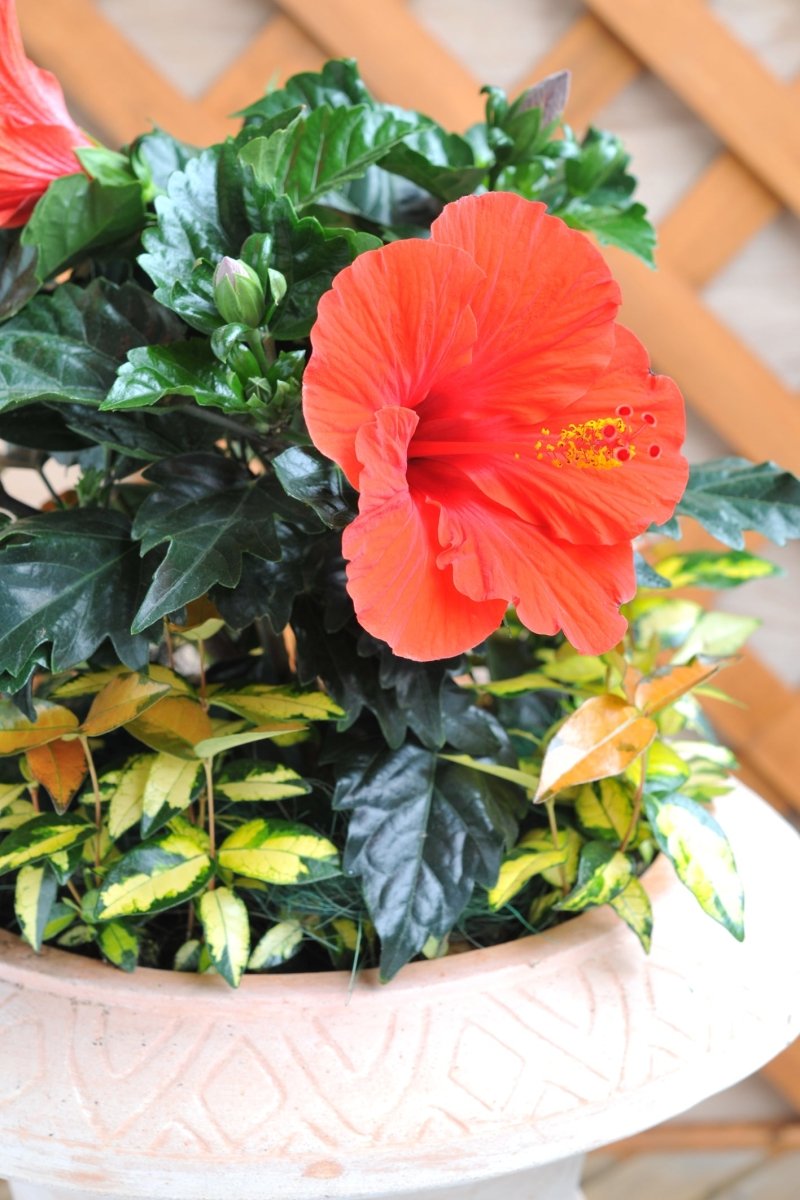 今月の花かがみ
Let's enjoy summer with tropical flowers! The sales may have a summer image, but the peak of sales is in June. This month, there will be so many flowers in stores that it's hard to choose the righ...
Read more