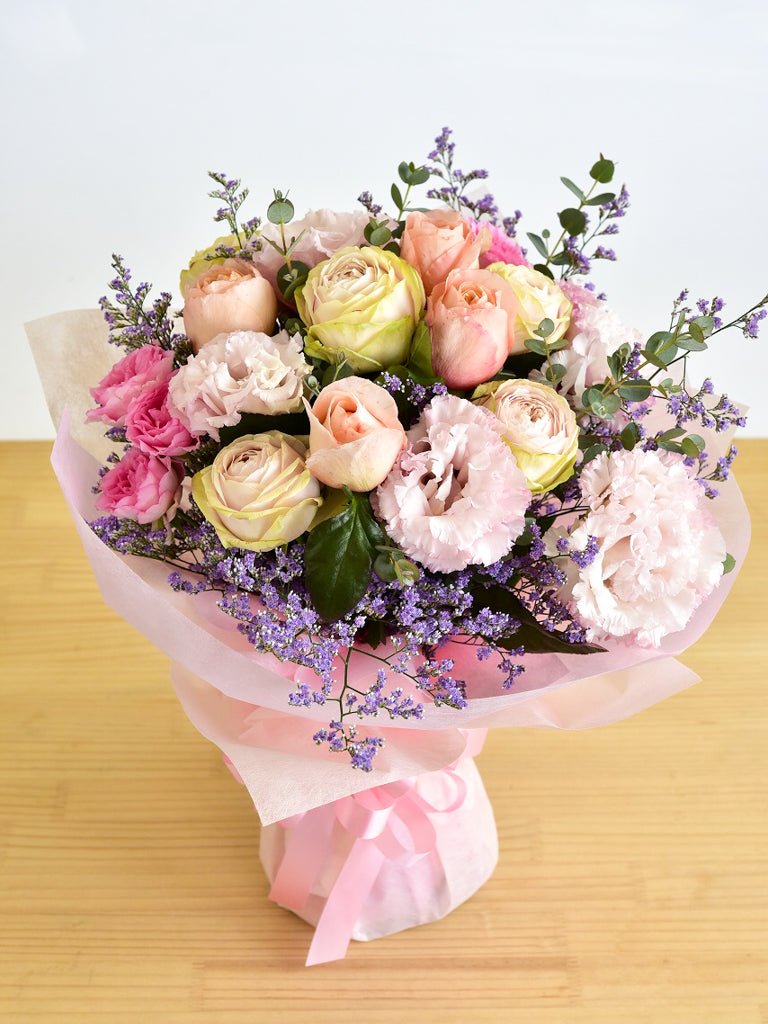 Florist's Choice Bouquet E
Height 45 (cm) x Width 35 (cm)
Description of item

The photo is an example of a case in which "Pink" is selected in the "Main Color" selection box. Please select your desired color from the options below. You can also choose "Omakase", which is made with flowers recommended by our florist.

This is a bouquet using flowers in the color of your choice as the main flower. It can be used for various gift occasions such as birthdays and anniversaries. As a special offer for online store purchases, a free paper bag for carrying the bouquet will be provided.

【Notes】
* Flowers will vary depending on stock availability as they will be made just before delivery.
*Flower materials will vary depending on the main color you choose.
* The photo shows the approximate atmosphere and volume.
*Accessories in the photo are not included in the product.
*There are restrictions on deliveries to remote areas and cold winter areas.
For details, please see here
---
Please check if you would like a card. We will attach a card of the optimal size for the product you have selected.
---
Please enter the message to be put on the card (within 30 characters)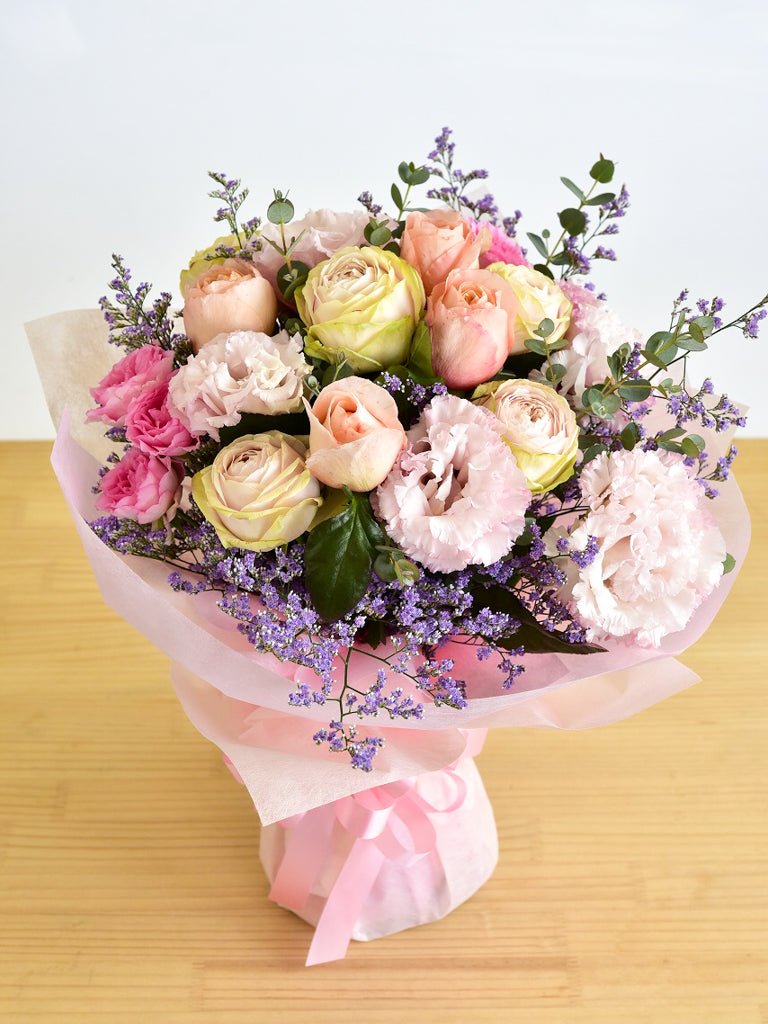 Florist's Choice Bouquet E
Sale price

¥8,800
Regular price
Choose options