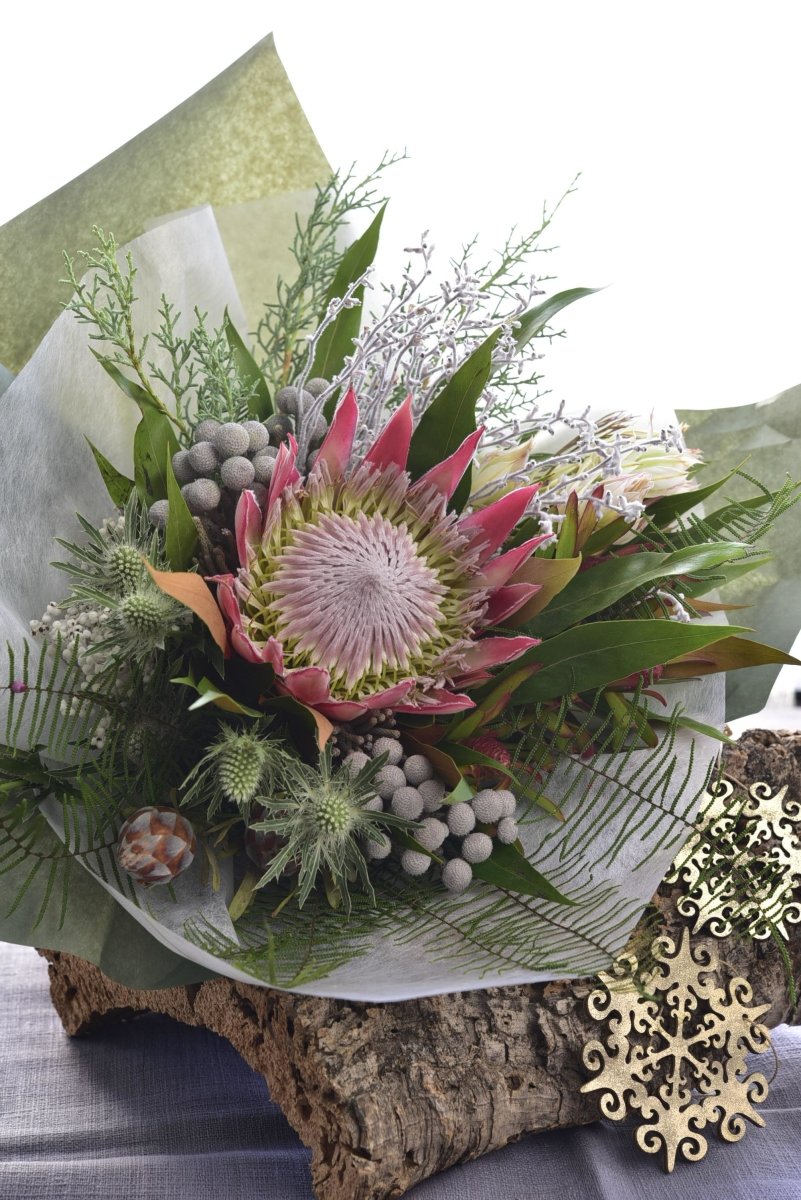 Birthday flower to decorate with green ~Native flower~
It's been a month since I left this year. This month, we recommend native flowers recommended for wreaths and swags with a Christmas theme.
Native flowers are a generic term for plants native to the Southern Hemisphere, such as Australia and South Africa, and are sometimes called wildflowers. With a unique shape, it is a category suitable for drying that is fun to combine with flowers that have a strong presence even by themselves, small flowers and greens that complement the matching flowers.
Xmas arrangement (pincushion, cerulea, etc.)
[Protea]
The gorgeous and exotic flower appearance is impressive. There are many different colors and blooms. A leading flower that will be the main part of Christmas decorations.
[Grevillea]
The front is green and the back is gold foliage. In particular, the gold on the back has a mysterious texture that sparkles. How about accents for Christmas?
[Cerulea]
The English name "Brushing Bride" comes from its slightly gentle pink color and pretty appearance. The nuanced white color is perfect for Christmas.
[Pin cushion]
It got its name from its appearance, which looks like a needle stick with many needles stuck in it. It is a gorgeous and main flower. Color variations are mainly warm colors. Some have slightly different shapes.
Xmas Bouquet & Swag (Protea Grevillea etc)
Many native flowers have hard flowers and stems and are resistant to wilting. If you take it out of the water while it is still in bloom, it will become a dry flower and you can enjoy it for a long time while leaving the leaves. Also goes well with wreaths and swags.
How about a birthday flower gift from a native flower this month?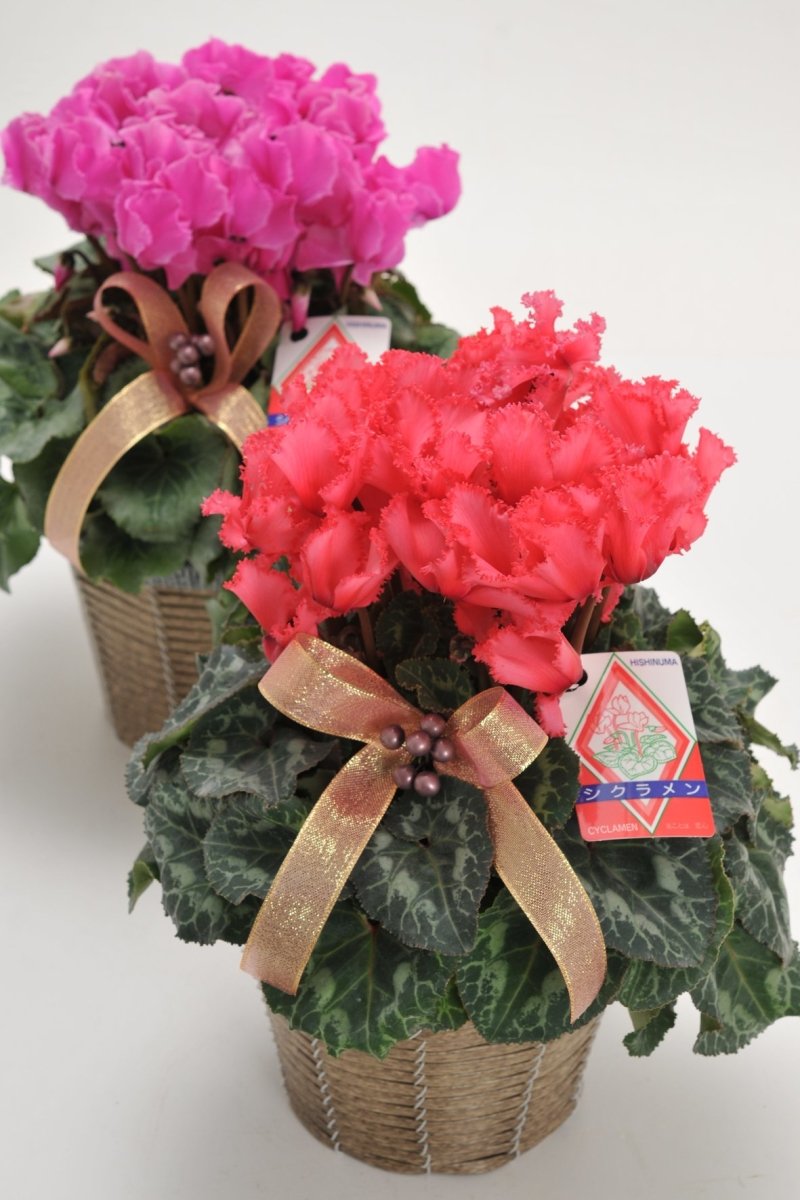 今月の花かがみ
It's early and there are only a few left this year. New Year is an event to welcome Toshigami and wish for a happy new year. I would like to choose the best New Year's decorations to decorate it.
Read more