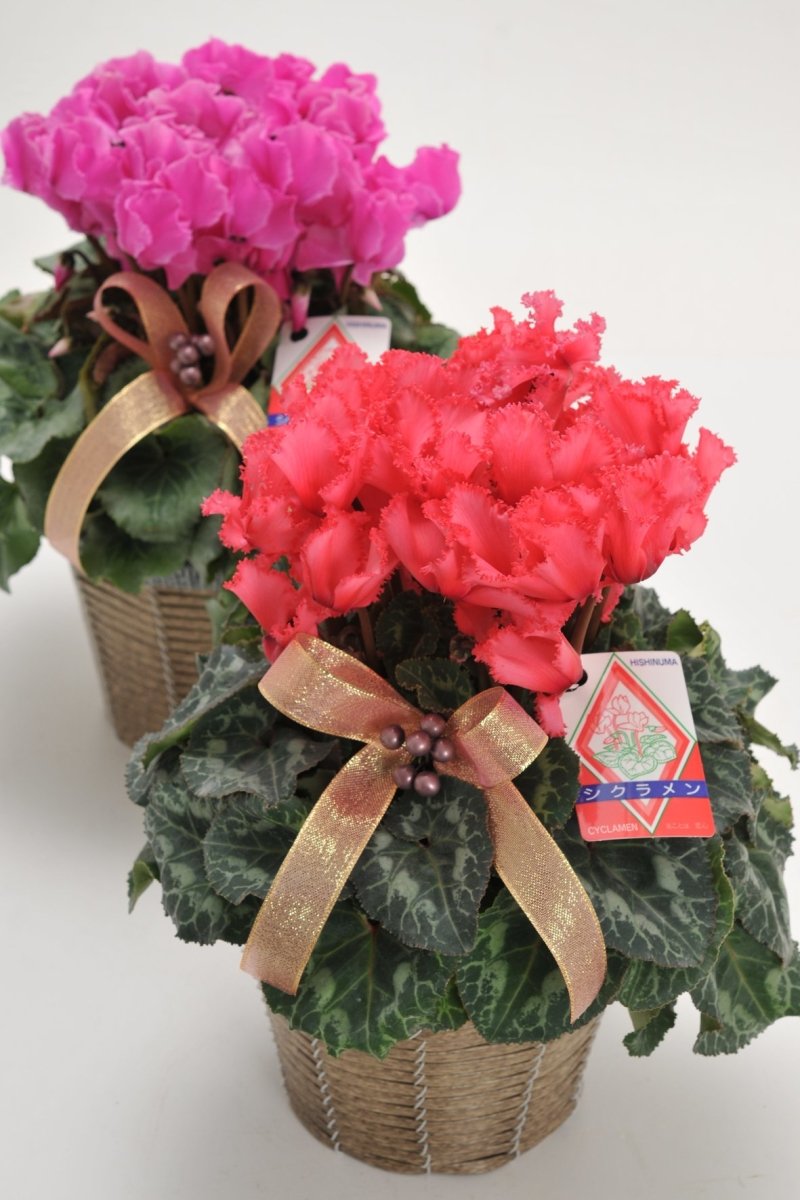 Winter Gifts Winter Gifts from Nagoya Engei
Autumn is getting deeper and colder day by day. It's about time for New Year's Eve. This is a gift to express our heartfelt gratitude to those who have helped us this year, so we want to be particular about not only the appearance but also the quality.
The cyclamen directly delivered from Tochigi Prefecture are very popular at Nagoya Engei every year. The cyclamen of Hishinuma Engei, which is also known as the "god of cyclamen," blooms with a heavy and voluminous flower. Since it is planted in nutrient-rich soil, you can enjoy it for about half a year without repotting. There are a variety of colors and flower shapes, so it's fun to choose the one that matches the image of the recipient.
With cyclamen pot cover

Gorgeous flowers full of volume packed tightly
A representative winter orchid, Cymbidium is an elegant gem with abundant blooms and an elegant fragrance. From voluminous ones to table-sized varieties that are easy to decorate, there are now available. There are many flower colors such as yellow and pink, so you can choose according to your purpose and image.
cymbidium arch type

An arch that blooms like a flower spilling out. Makes your room look luxurious
Cymbidium standard type

Straight flower stalks and thin leaves are perfect for stylish rooms.
Cymbidium pottery bowl G

Tabletop-sized cymbidiums are popular for their ease of decoration.
In the coming season, the flowers are long-lasting and you can enjoy them for a long time. Now that we spend more time at home, please use the seasonal flowers that brighten up your room as a gift.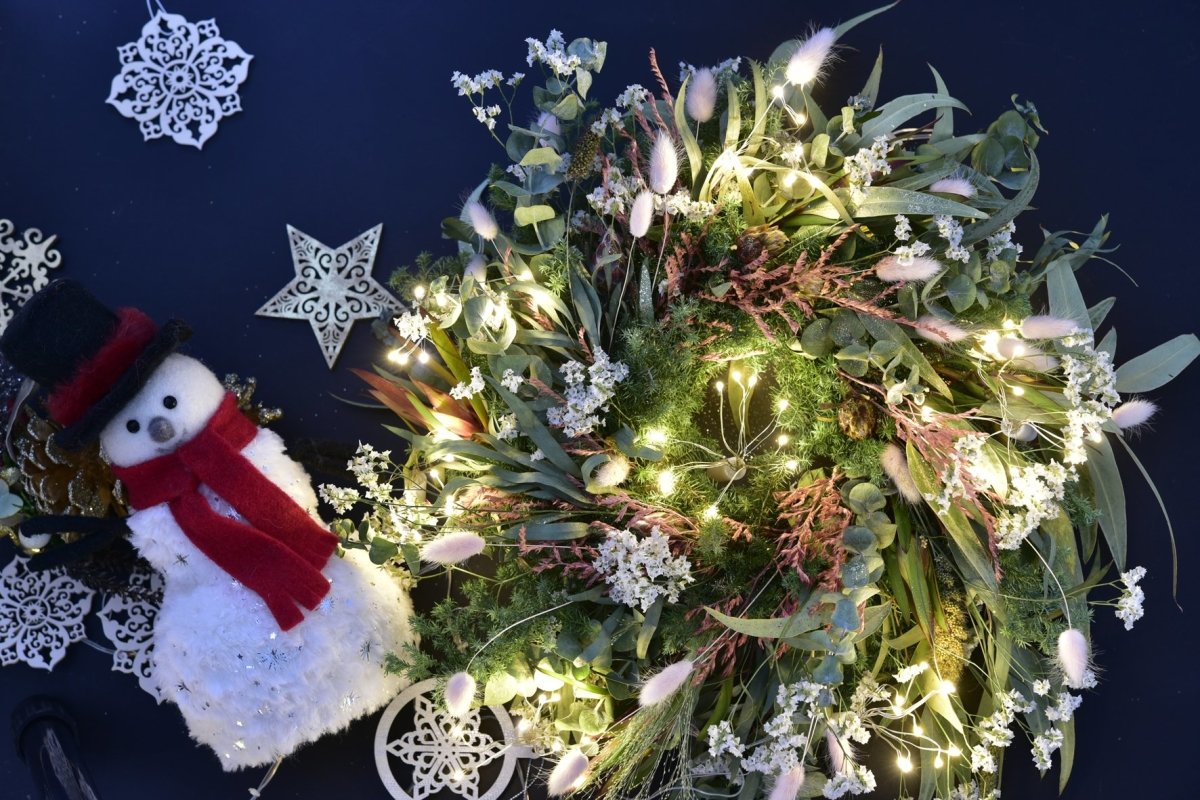 今月の花かがみ
An adult's fluttering Christmas
It's getting darker and earlier, and the chill in the mornings and evenings makes us feel the arrival of late autumn. In about a month's time, Christmas will come, which will make not only children...
Read more