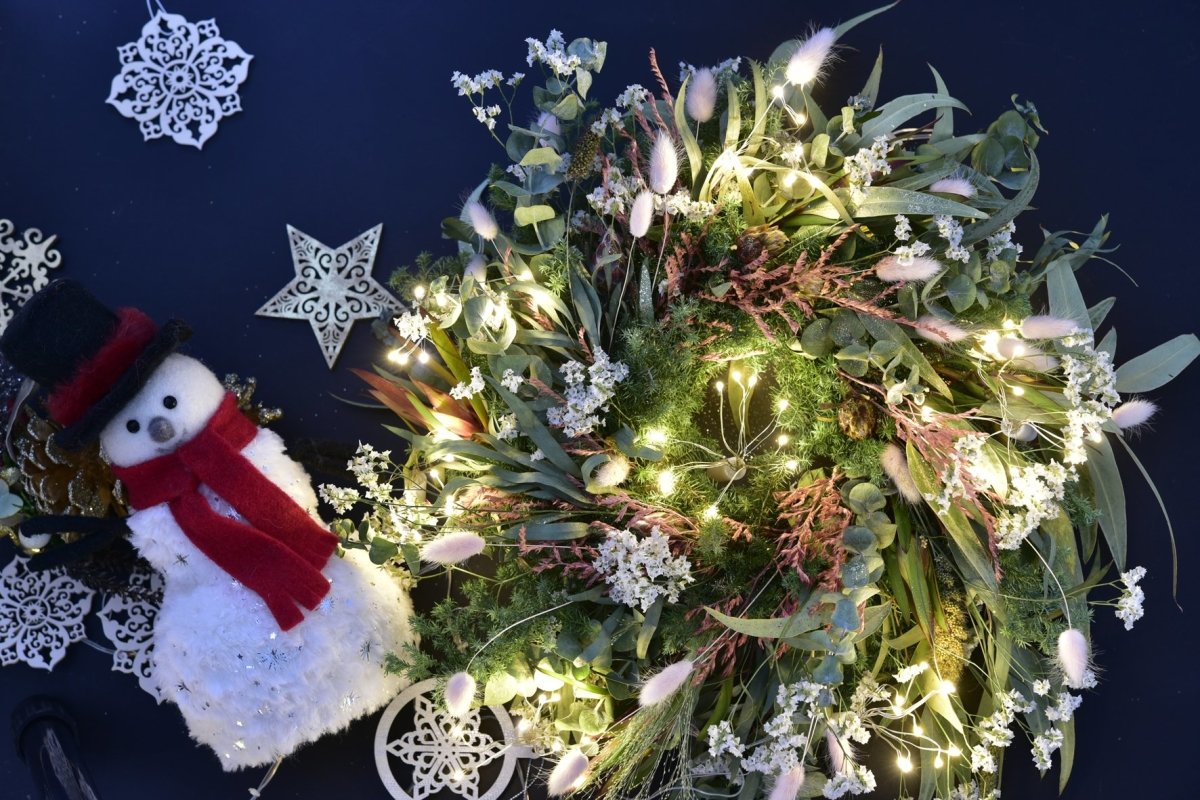 An adult's fluttering Christmas
It's getting darker and earlier, and the chill in the mornings and evenings makes us feel the arrival of late autumn. Christmas will be coming in about a month and it will be exciting not only for children but also for adults. There are many things to think about, such as Christmas trees, room displays, and party dishes, but the flowers that decorate the Christmas gorgeously will be available in stores from around November, so let's prepare early and enjoy Christmas at home!
After fresh flowers, hang them in a well-ventilated room to decorate as dried flowers. A bouquet full of roses
Speaking of Christmas, poinsettias are a must-see this time of year. There are a wide variety of colors available, including eye-catching red, heart-thumping pink, snow-like white, and gold that changes color depending on the temperature. I'm sure it will make your room look like Christmas at once. It's fun to choose a poinsettia color that matches the theme of your display this year!
The red poinsettia in the flower language of 'pray for good luck' is also recommended as a gift. The gorgeous red color brightens up the winter room.
Speaking of Christmas, not only the tree but also the wreath is very attractive! ! Wreaths sprinkled with sparkling glitter like Christmas and wreaths in natural antique colors are indescribably cute. You'll want to decorate your walls and doors long before Christmas!
Round wreath with orange roses, annabelle, pepper berry and leucadendron. A wreath that can be enjoyed for a long time
Roughly bundled fluffy natural wreath. Eucalyptus and pale pink can be displayed without fading.
Of course, we also have other bouquets and arrangements that are perfect for home use and gifts.
An arrangement of cute rose points that are slightly pink. It is the size and color that can be placed anywhere.
Find a wide variety of Christmas flowers at Nagoya Engei that will make you look forward to this year's "Home Christmas".