Birthday flower to decorate with green ~Autumn leaves~
Autumn has deepened, and it has become a season of vivid autumn leaves. This month, we will introduce autumn leaves and birthday flowers.
autumn color birthday bouquet
Autumn foliage is a phenomenon in which the leaves of deciduous broad-leaved trees change color before they fall off. Those that turn red are called koyo, those that turn yellow are called oyo, and those that turn brown are called katsuyo, but these should be strictly distinguished. Because it is difficult, it is generally called "autumn leaves" as a general term.
Typical examples include "Momiji" and "Ginkgo". There are various types of cut flowers, and when it comes to cut flowers, shipping of autumn leaves that can be enjoyed at home is at its peak. The leaves are relatively small, such as "Abradoudan", "Yukiyanagi", and "Blueberry", and are easy to decorate for your home. Recently, shipments of flowering plants such as ``Chojisou'' have also started, and there are a wide variety of variations of autumnal flower materials.
Autumn color box arrangement
Branches have various shapes depending on the shape of the branches, and many people are confused about how to arrange them. However, don't think too hard and casually arrange just one branch in a vase or one branch in a small cup. Unlike flowers, it is easy to blend in with the interior because it is less assertive, and the autumn air will spread throughout the room.
Abra Doudan x Classic Mom
Of course, it is also recommended as a flower gift along with autumn news. I think the chic and calm atmosphere is perfect for this time of year.
How about getting ready for winter in your room in November with autumn leaves?
今月の花かがみ
November is the start of the winter gardening season. Pansies, violas, garden cyclamen, and in the latter half of November, primulas, habotans, and other plants are overflowing so much that there i...
Read more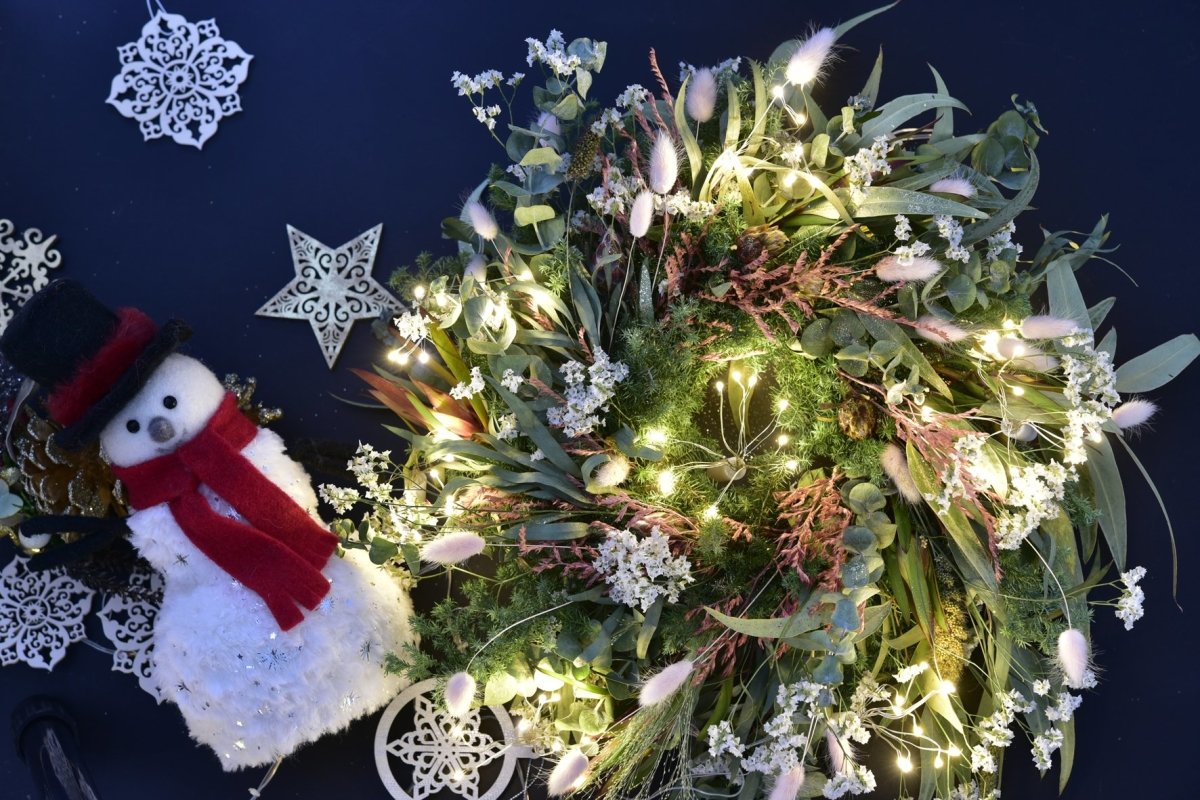 今月の花かがみ
An adult's fluttering Christmas
It's getting darker and earlier, and the chill in the mornings and evenings makes us feel the arrival of late autumn. In about a month's time, Christmas will come, which will make not only children...
Read more