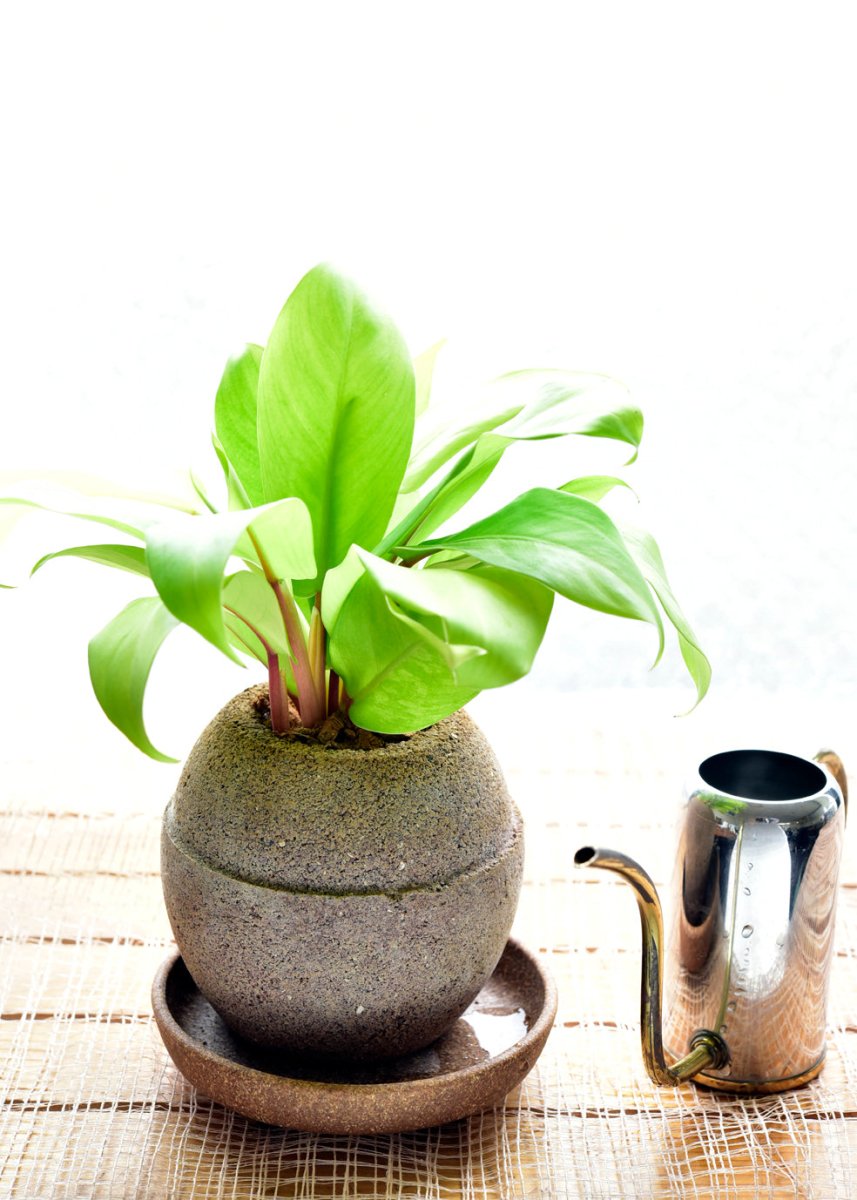 Give the Gift of Hydro Culture
In this season when the heat is getting hotter and hotter, the dampness and humidity will increase, making it difficult to spend many days. It's a difficult season for us to spend, but it's the most comfortable season for foliage plants. There are various kinds of plants in stores, and June is the season when it is easy for people who do not usually touch plants to take on the challenge.
Syngonium

The variegated variety is a popular variety that looks cool and cannot be removed in the hot season. A pot with a good volume, which is rare for hydroculture seedlings
Kashiwaba rubber

You can also combine it with a uniquely shaped vessel ◎ You can enjoy combining it with your favorite vessel according to your taste and interior
Among them, hydroculture, which is easier to manage than common pots, is easy to water. In addition, since it grows slowly, it can be displayed in a small space, making it a popular gift. Just having a few plants in your room or work space will heal your daily fatigue, and the vitality of plants growing quickly will give you energy. A foliage plant with a cool impression is perfect as a gift for the coming hot season, and it is also recommended as a gift for Father's Day on June 19th!
Philodendron Pot: Aquaplant Pot

Bright leaf colors are popular all year round! The aqua plant pot absorbs water, so it's very easy to just fill the plate with water.
As many of you may know, let's review Hydro Culture again. Hydroponics is a cultivation method in which water is stored on the bottom of a vessel to grow plants (hydroponics). If there is no hole in the bowl, you can enjoy it in your favorite container, whether it is a cup or a plate. When growing plants, it is surprisingly difficult to adjust the amount of watering. If you give it too much, it will cause root rot, and if it is not enough, it will wither due to lack of moisture. In order to perform proper watering, it is necessary to judge the condition of the soil. On the other hand, hydroculture has the advantage that the excess or deficiency of water can be easily seen visually. In addition, Lekaton, a planting material used in hydroculture, is an artificial soil made by firing and foaming clay at a high temperature. It has excellent breathability and water retention. Because it is inorganic, it is less susceptible to insects, mold, and bacteria than the soil grown in regular potted plants, allowing you to grow foliage plants cleanly and comfortably.
Echeveria

You can also enjoy succulents with hydroponics. Hydroponics makes it plump and cute. Pay attention to the water level so that only the roots are submerged in water.
There are so many types and varieties of plants in hydroculture. How about looking for your favorite plant and a container that matches the interior of your room from among them and enjoying a pot of your choice, or giving it as a gift to someone you care about? It will add color to your daily life. Please enjoy growing various types with hydro culture that can be easily grown.
Ficus Umberata

A popular foliage plant with heart-shaped leaves, very easy to grow and easy to care for. Since it is a glass vessel with no holes, it can be placed anywhere. It's easy to see the water level, and it's hard to make a watering mistake!