What will happen this year! The story of grapes
As many of you may know, there are vines in the nursery market outside. It looks exactly like a symbol tree. The tree is nearly 40 years old.
Its name is Muscat of Alexandria. Known as the Queen of Grapes. It is said to have been cultivated in Egypt since BC.
I want to reach this state in September.
As she is called a queen, she has recently been transforming into a very difficult queen due to her growing environment.
Until a few years ago, it was growing smoothly without worrying about insects or diseases, but the situation has changed in the past few years. Scale insects, powdery mildew, and flower buds (not well pollinated) cause the tufts to become distorted.
Last year, powdery mildew was raging, and I almost got powdery mildew from the leaves to the fruit. From that experience, this year we have been dealing with fungicides since they were just starting to sprout. As for scale insects, we deal with them by peeling off the bark and spraying pesticides to prevent them from overwintering from the state of only branches in the middle of winter.
I'm going to treat it while applying insecticide fungicide, but it's quite a formidable Queen. From now on, we have to overcome the scorching heat of summer in Nagoya, and the nursery greenhouses are not well ventilated, so humidity is a formidable enemy. Harvesting in mid- September will be overcoming the harsh conditions. Among the grapes, Muscat of Alexandria is a late variety with a late harvest.
As of now (late June), about 90 units have been completed. I am both excited and worried about how well it will be able to be eaten from here.
It has a strong aroma and an elegant sweetness, and the taste is remarkably delicious. Due to the difficulty of production, it is a rare breed that is not often sold. I'm thinking of having everyone try it when we reach the harvest season in mid-September. Please look forward to watching the growth of the Queen.
It's the end of June. The seeds are about 1 cm long and dark green in color. I want you to grow up safely for another two and a half months.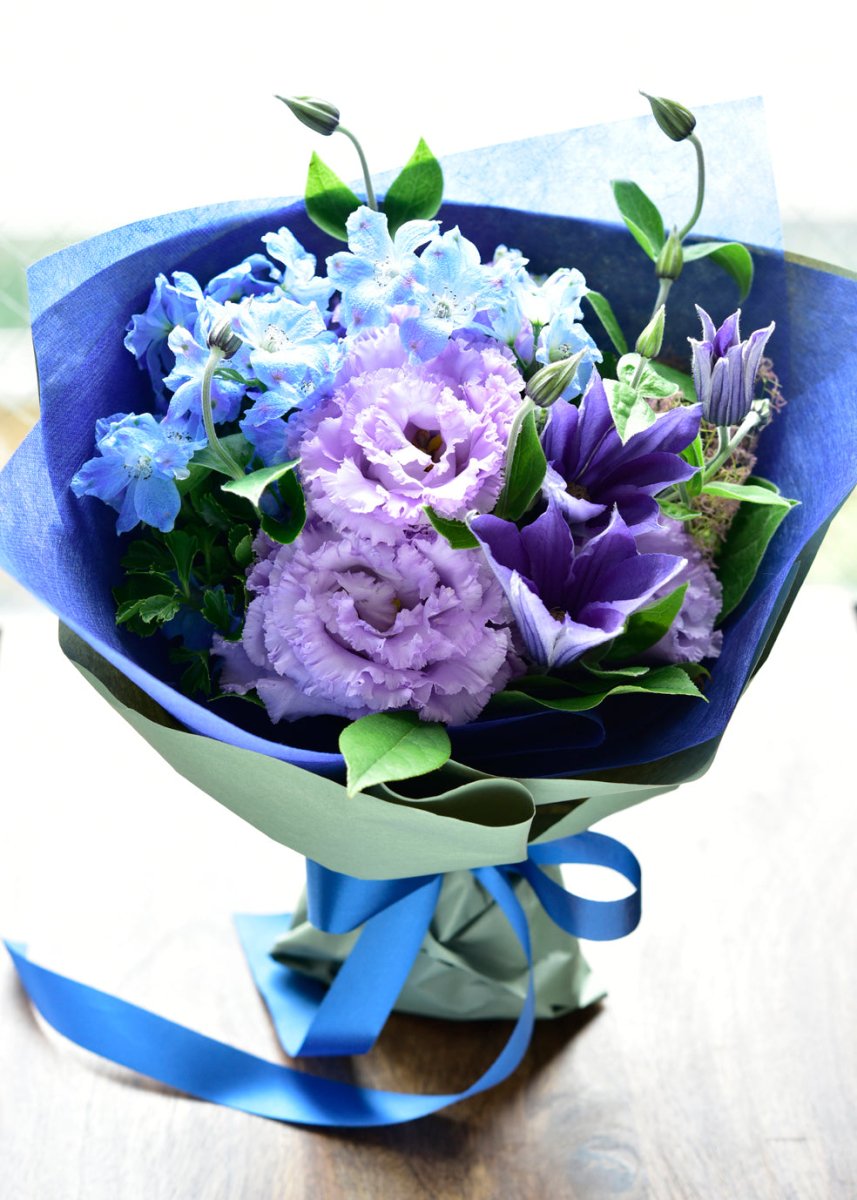 Birthday flower to choose by COLOR ~LIME~
It's the season when the sunshine is getting more and more like summer. How about a cool lime color this time of year when the heat is overwhelming? This month's theme is " LIME ", and we will int...
Read more