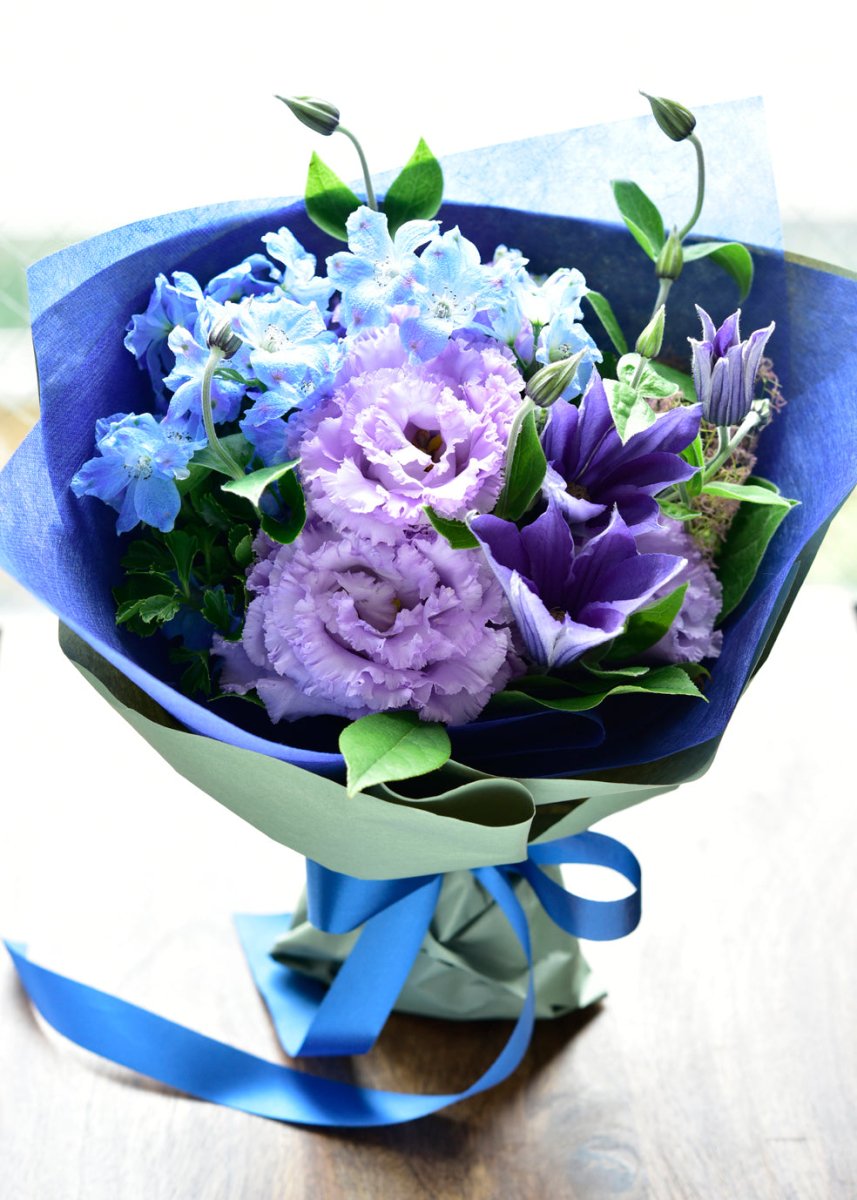 Birthday flower to choose by COLOR ~BLUE~
The rainy season is approaching. June is soothing with the scent of rain and the scent of vibrant plants. Isn't it the month when you feel the charm of cool blue flowers? This month, we will introduce wonderful seasonal flowers that go well with the theme color " BLUE ".
[Delphinium]
It is a cool flower based on blue. This name was given because the shape of the buds before blooming resembles a dolphin. The colors are often clear and refreshing colors such as blue, purple, and white. How about creating a cool space in your room with branches?
[Smoke tree]
The name of the flower is derived from the fact that it looks like smoke. It is a flower tree of the season of ennui color. You can fully enjoy the season by decorating it with hydrangeas.
Delphinium & Smoke Tree Branch Bouquet
[hydrangea]
The rainy season is synonymous with hydrangeas. It is a flower with volume and enough presence even by itself . It's nice to subdivide and decorate multiple small bottles.
[Broadia]
The flower is also called "Himeagapanthus" because it looks like a small agapanthus. The easy-to-arrange size makes it a little accent for bouquets and arrangements.
Fresh Arrangement of Hydrangea & Brodia
[Clematis]
Clematis is known as the "queen of climbing plants." Popular for its variety of blooms and gentle atmosphere, it is gaining popularity year by year.
blue tone bouquet of clematis
As the temperature rises in June , it seems that it is a season where concerns about flower life remain. However, seasonal flowers are suitable for the temperature of the season, so you can expect them to last for a long time. In June , how about adding some coolness to your room during the rainy season with BLUE ?