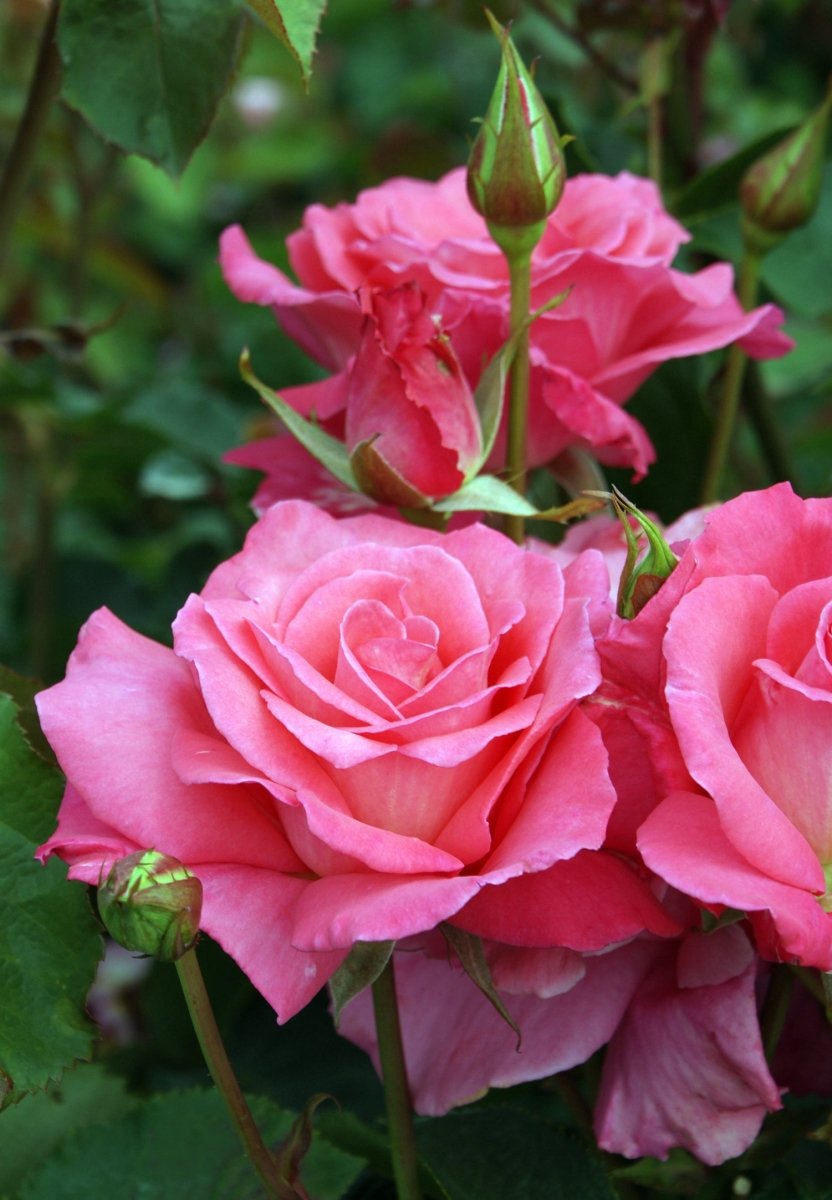 Ripe rose begins
The season of ripe roses will begin again this year. As many of our customers have already purchased, we have pursued the highest quality in seedlings, soil, and fertilizer to create fully ripened roses.
Recommended No. 1 Jubilee du France de Monaco

The flowers are also wonderful and will be a nice stock in spring. It grows vigorously and has a well-balanced shape. It is also strong against the heat of summer. Recommended for those who want to grow roses for the first time.
Inazawa's rose producers select only the best quality seedlings produced this year, and Nagoya Engei's staff will plant them in a uniquely blended potting soil for roses. Seedlings that have been cured in the field until the end of January and have accumulated strength are different in the power of roses. Include plenty of organic fertilizer in the base fertilizer. After that, if you add fertilizer in the spring, it will bloom wonderful flowers in the spring as it is in this pot.
Due to the producer's commitment, only special grade seedlings are not recognized as fully ripened roses. As you can see when you look at the stock, the momentum (thickness and balance) of the stock is completely different from other manufacturers' large seedlings. Digging up the seedlings, if the stocks are weak, some varieties will be discontinued. Conversely, if good seedlings are completed, we will sell varieties that are not on the schedule. Sales will begin in early February , but all varieties will be available around mid -February . A total of about 50 varieties will be in stock.
Recommended No. 2 Yoshizumi

It is a rose that blooms all four seasons, is durable, easy to handle, and has a strong scent. For first-timers, it will be fun to grow from this rose.
There are countless varieties of roses. There are no new cultivars of ripe roses. We will select roses that are easy to grow from among the famous flowers that have been loved for many years. If you are a rose beginner who thinks it is difficult to grow roses, you can enjoy growing roses by starting with fully ripened roses.
All varieties ¥ 4,400 (tax included) * Only available at stores. note that
今月の花かがみ
It's the height of the harsh "winter" when you can't let go of your thick coat, but "spring" has come to Nagoya Engei as soon as possible. Spring is the season of beautiful flowers. Among them, tu...
Read more
今月の花かがみ
The severe cold continues, but the sales floor is the season when there are many spring flowers. After the middle of February , it's time to think about the Hinamatsuri on March 3rd . Hinamatsur...
Read more