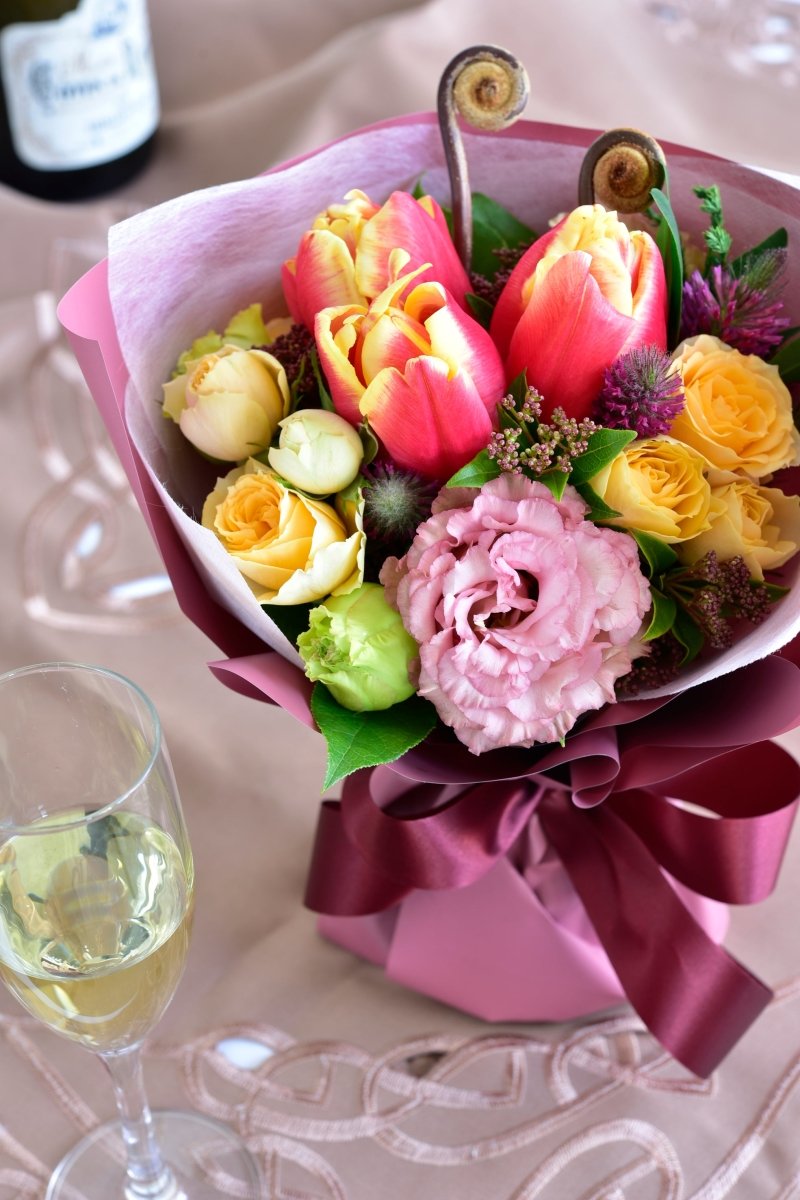 Choose by COLOR Birthday Flower -Seasonal Color-
February marks the end of winter and the beginning of spring. From Setsubun to Risshun, Valentine's Day and the seasons begin to move. This month, we recommend a color gift that matches the scene in "Seasonal Color".
tulip
One of the representative flowers of spring. It is a bulbous plant of the lily family. Tulips, which come in a wide variety of colors and ways of blooming, are popular as materials for spring bouquets. How about red and yellow multicolored tulips in Setsubun colors this month? The gorgeous colors are easy to match with any color and are recommended.
Bouquet <Tulip, Rose, Lisianthus, Rose, Clover, Viburnum, Mainspring>
pansy
Pansies are often associated with flower bed seedlings, but in recent years, shipments of cut flower varieties have also flourished. Pansy is a popular material as a complement to the overall look as the preference for natural styles is increasing. How about arranging a Valentine's color box with purple pansies this month?
Box Arrangement <Pansy, Ranunculus, Clover, Gillia, Rose, Bouvardia, Mainspring, Viburnum, Hiba>
February , when spring flowers are abundant, is the season when the range of colors spreads. How about creating a gift for your loved ones by coordinating it to match the occasion?
In February, we recommend the flower gift given in "Seasonal Color".
今月の花かがみ
The severe cold continues, but the sales floor is the season when there are many spring flowers. After the middle of February , it's time to think about the Hinamatsuri on March 3rd . Hinamatsur...
Read more